[rev_slider alias="slide-home-eng"]

Our quality management system is ISO-9001 certified and meets international standard requirements..

We guarantee high quality standards that comply with the rules of the Argentine Food and Drug Administration. Our manufacturing processes follow the Good Manufacturing Practices.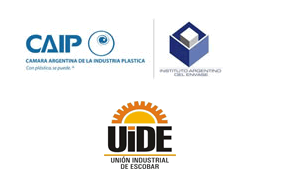 We are members of the Argentine Packaging Institute (Instituto Argentino del Envase), the Argentine Chamber of the Plastic Industry and the Escobar Industrial Association.

On September 29, 2016, Bligraf adhered to the Global Pact. We are committed to respecting human rights, meeting the highest labor standards, protecting the environment, and fighting corruption.
WE HAVE THE RIGHT PACKAGE FOR EVERY NEED
Bligraf Visual Packaging Group is the strategic partner that will ensure quality, creativity, versatility, and a fast response to your company in our joint endeavors.
With our FULL SERVICE business model, we provide a comprehensive solution for Design, Printing, Molding, Thermoforming and Packaging processes
Our team's effort is driven by our products' quality and consistency. Our goal is to provide comprehensive packaging solutions that add the greatest value to our customers' business.
Responsibility, commitment, service, quality, human resources, self-improvement, and excellence are our core values and make up the DNA of our organization
High quality and safety standards
Committed to the environment
Full service is our distinctive feature